GoBoat Gift Cards
Give a gift of a memorable experience with a GoBoat gift card! Perfect for picnics, disconnecting from city life, and quality catch-up time.
Boating resets our brain, induces creativity, and appeals to our senses. Plus, it's super-social!
Give a Relaxing, Unwinding, Revitalising Gift
Releases stress-reducing hormones
Quality time with family and friends
Relaxes the brain and mind
Sense of water increases blood flow
Disconnect from technology
Boosts creativity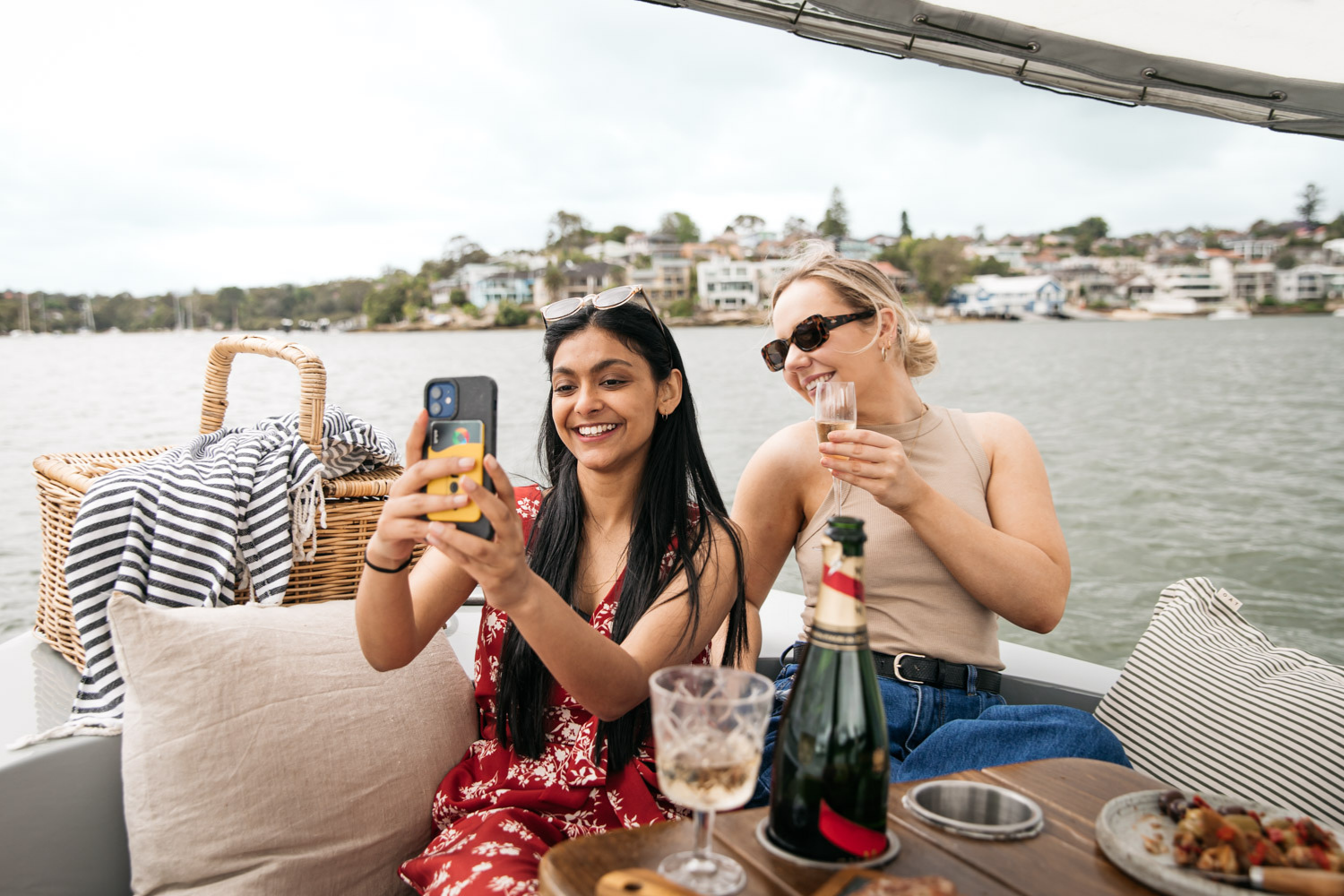 From $129
One of the best things about a GoBoat Gift Card is that when you give the gift, you might just get invited along for the journey! Order your gift card today and it will be sent direct to your email inbox. It's valid for 3 years, and can be redeemed at the location you choose. What are you waiting for? Get giving!
BUY NOW
A GoBoat Gift Card is Great for the Environment too. An emissions-free experience, delivered digitally!
Made from recycled materials
Electric engines make no noise
SLOW SPEED PREVENTS WATER WASH
1
engine
Speed limited electric motor
2
steering
Simple tiller steering
3
Safety
Safety equipment provided
4
Seating
Captain's Quarters (bench)
5
Features
Picnic table with cup holders
6
seating
Bench-style seating for up to 8 people