Breakfast Creek, Brisbane
The ultimate leisurely Picnic Boat experience. No Boat Licence Required.
$129
A quick introduction to electric boating.
Book Now
$199
Take a leisurely, silent cruise with your picnic on the river.
Book Now
$279
Best value! Settle in for a relaxed picnic, or cruise a bit longer to see more sights from the water.
Book Now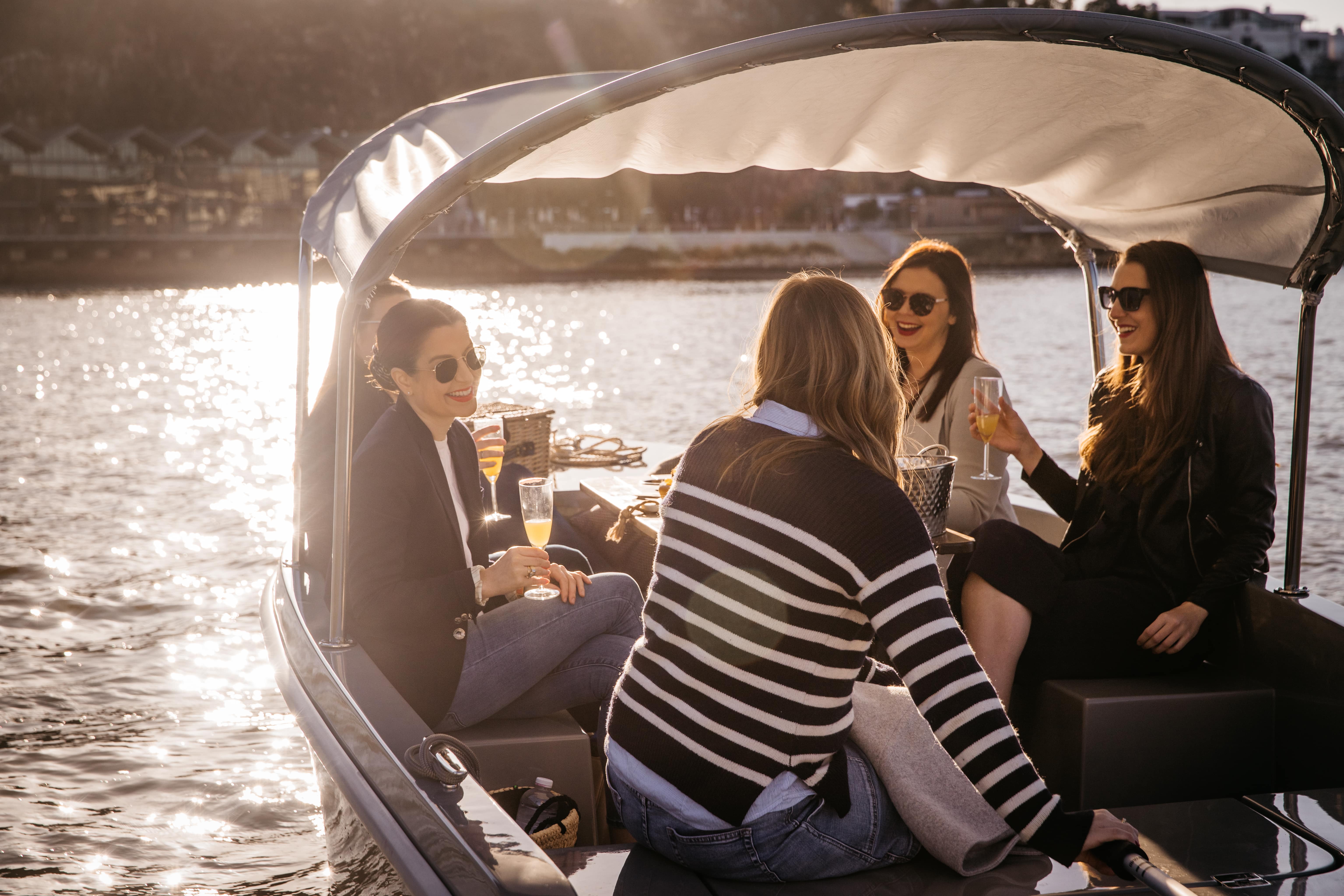 $129-$279
Gift Cards from GoBoat are incredibly popular! They're the perfect experience gift, and great for those 'hard-to-buy-for' people... you know the ones. A GoBoat Gift Card is valid for 3 years, and our guests can always add on extra time, food & beverage or merchandise when making their booking. It's completely flexible!
Purchase Gift Card
EXTRAS
Take the stress out of organising your crew - add extras to your booking so you can turn-up-and-go! All these items can be added to your reservation after you've selected your date & time.
Bluetooth Speaker Hire

Enjoy some on-board entertainment with your own music.
Item 1 of 4
LOCATED RIGHT NEXT TO POPULAR "MICA" AT BREAKFAST CREEK, PRE-ORDER YOUR INDULGENT PICNIC AND ENJOY IT ON THE WATER.
Download Experience Map
GoBoat started in Copenhagen in 2014, and launched in Australia in 2017. GoBoat Australia is proudly Australian owned, and continuing to expand across the country. We've served around 100,000 guests already in our first few years of operation. We offer urban planners, governments and property developers the opportunity to revitalise under-utilised waterways with a safe, family-friendly, instagrammable experience!
THERE'S NOTHING QUITE LIKE SKIPPERING YOUR OWN BOAT, FREE FROM THE WORRIES OF THE WORLD.
Book Now
Every one of our Danish-designed picnic boats is constructed from fibreglass which uses recycled PET bottles instead of virgin glass, and is powered by a state-of-the-art electric motor direct from Germany.
1
engine
Speed limited electric motor
2
steering
Simple tiller steering
3
Safety
Safety equipment provided
4
Seating
Captain's Quarters (bench)
5
Features
Picnic table with cup holders
6
seating
Bench-style seating for up to 8 people
Drive, walk, cycle or scooter to our home at the water-side of the Breakfast Creek Lifestyle Precinct, right beneath the famous Mercedes Benz symbol!
All our boats are electric, meaning you're treading lightly on the environment. GoBoat contributes to improving the local waterways by regularly patrolling and collecting rubbish from the area.
Made from recycled materials
Electric engines make no noise
SLOW SPEED PREVENTS WATER WASH