Partner With Us
BRINGING LIFE TO THE WATER.
Established in Australia at the end of 2017, we now have three unique GoBoat locations and big plans for further growth. Our vision is "To Create Millions of Happy Memories" and we are well one our way, with hundreds of thousands of happy customers so far in Australia. We offer urban planners, governments and property developers the opportunity to revitalise those underutilised waterways with a safe, family-friendly, instagrammable experience!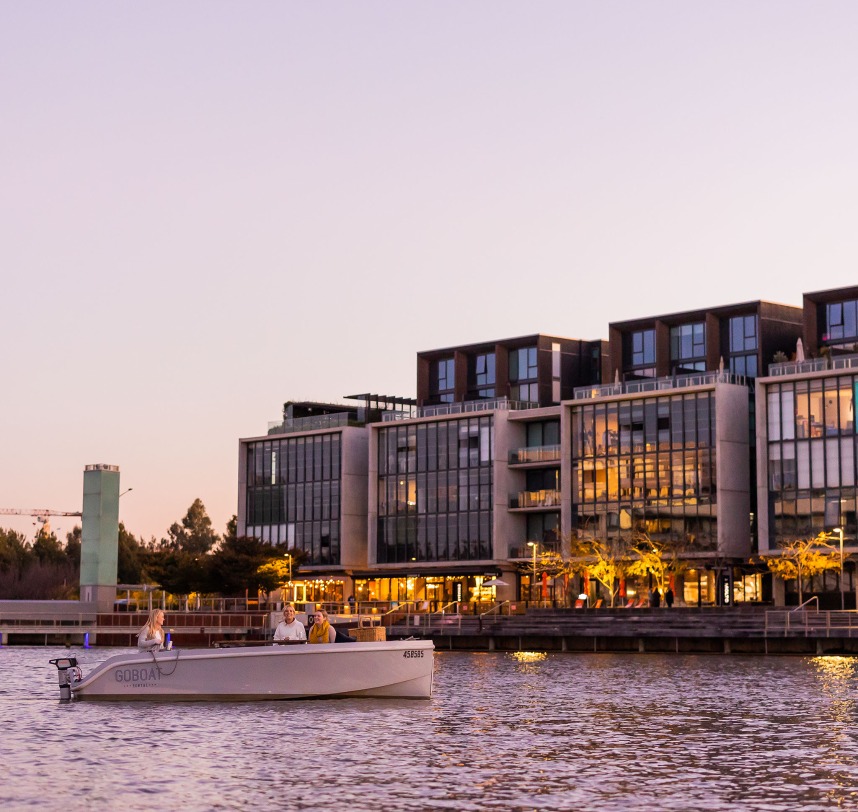 INNOVATION
GoBoat Australia is at the cutting edge of the service-driven experience-based activity sector. Beyond our proprietary Danish designed eco-friendly boat, there's our custom-built online booking & crew management system which optimises asset utilisation and ensures a smooth, professional customer experience. We bring tens of thousands of new visitors to our locations annually. Why not get in touch?
SOCIAL
GoBoat is a social activity for families, friends or lovers and never disappoints. Our customers love coming back because it's a different experience each time, depending on the group they bring, the tunes or the event being celebrated. And more awesome social occasions means more happy memories created.
PARTNER WITH US
Do you have a real estate development, an underutilised waterfront asset, or a waterway where you think GoBoat could help bring new life? We'd love to hear from you.