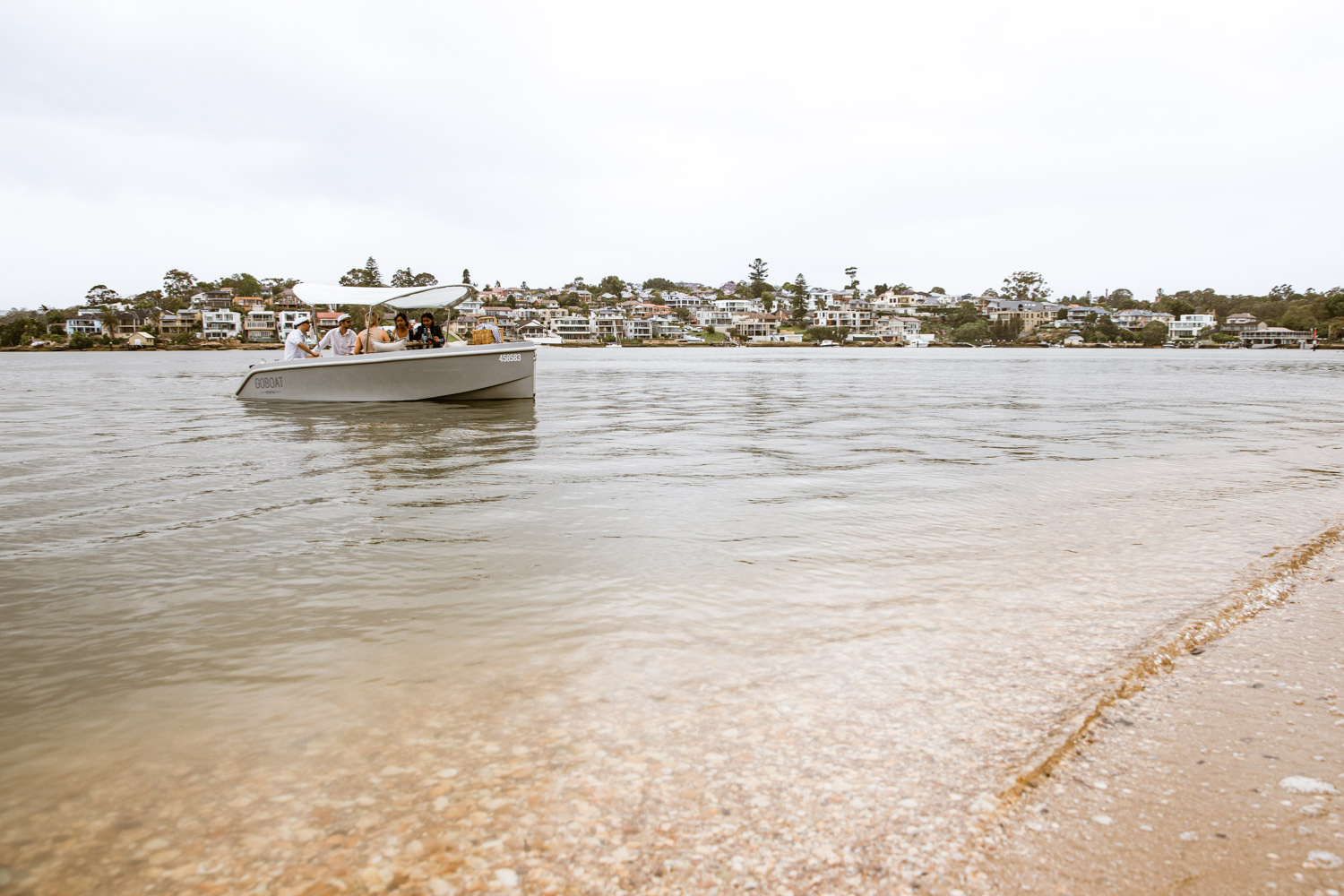 A History of Boating on the Parramatta River in Sydney
The Parramatta River has been a crucial waterway since its creation.
Formed around 15 to 29 million years ago, the waterway now known at the Parramatta River was created as water cut a valley into the iconic Sydney sandstone and shale.
It's estimated the river took the shape we know today around 10,000 years ago as seawater from melting glaciers started to shape Sydney Harbour.
For Aborigines, it wasn't just a crucial water highway, but also a border for different clans and an important source of food. According to dictionaryofsydney.org, men would often spear fish and the women would fish from bark canoes using shells for hooks and bark for fishing line. It was quite common for these bark canoes to have a small fire built on mud and soil to cook their catch straight away.
These were the first recorded boats to take to the Parramatta River.
Another popular source of food for Indigenous Australians was eel. The name Parramatta stems from Aboriginal words for a meeting of waters and a place where eels breed. (This is why the National Rugby League team Parramatta took the eel to be its mascot.)   
Fast forward to European settlement and Parramatta was settled in late 1788 after Governor Arthur Phillip headed west from Sydney Cove in search of more fertile land.
The next year saw the first river ferry take to the water. Known as the Rose Hill Packet, or the Lump, it was the first ship built in Sydney and was used to transport convicts, passengers and freight. It could take as long 12 hours to reach Parramatta as exhausted ferrymen battled the wind and tides.
The first dedicated passenger service launched in 1866, and some 35 years later the river saw its first paddle steamer.
It is not known when the first hire boat service was launched on the Parramatta River, but it was a very popular tourist destination from the early days of the colony attracting sailors, rowers and fishers. According to Parramatta Council, at one stage there were more than 20 swimming baths along the river. 
During the 20th century, pollution and industrial waste saw the health of the river decline until it was arrested in the early 1970s when NSW Premier Sir Robert Askin introduced the Clean Waters Act. This relocated polluting waterfront industries and started the rehabilitation of the river to rid it of toxins and restore vegetation.
In 2014, the NSW Government announced measures to make the Parramatta River completely swimmable again by 2025.    
In recent years, four spots have opened for swimming, including Cabarita Park Beach right next to us at GoBoat.
So pack your swimmers and consider a dip before or after your boat hire. 
GoBoat is aware we write a new chapter in the great history of Parramatta River, being the first electric picnic hire boat to operate on the waterway.
We take our environmental responsibility very seriously and minimise our impact where we can. We regularly engage in river clean-ups and our cutting edge design minimises wash. And of course our electric engine is eco-friendly.
We are proud to play a small role in the wonderful and vast boating history of the Parramatta River.